WhoTrades Marketplace: Value + Quality + Growth Portfolio Up 28% Y/Y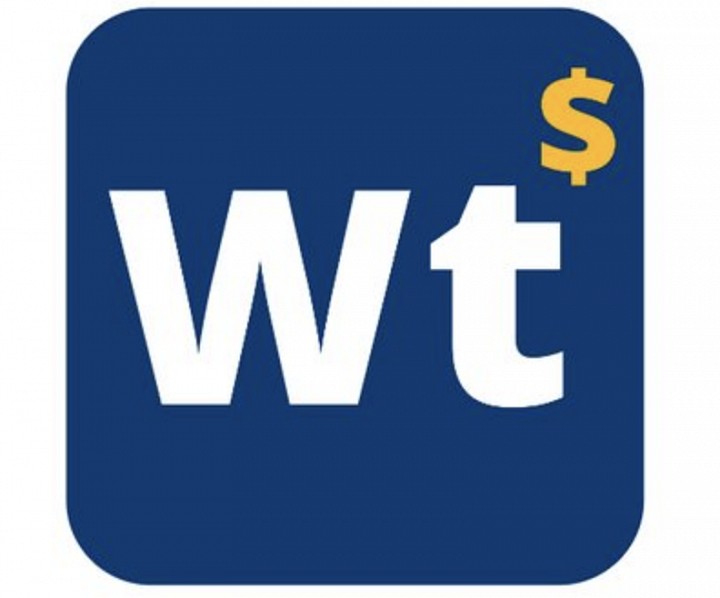 Having a well-rounded portfolio can be important to minimize risk concentration, but ideally not at the expense of "diworseifying" the portfolio. What this means might mean different things to different people.
Commonly, younger individuals tend to put more of their assets into stocks and decrease that exposure in favor of bonds as they get closer to retirement. This gradually takes risk off the table while better preserving wealth that's been built over the course of years or decades.
Stocks, given a long enough period, will return more than bonds. Common stock is the lowest position in the capital structure hierarchy and therefore shareholders are paid last in any hypothetical corporate bankruptcy scenario. The additional associated risk leads to more volatility. US stocks are about twice as volatile as investment grade corporate bonds.
For those using cash-only accounts and looking to build their wealth quickly in the early going, having a 100% long equities allocation could be a reasonable strategy.
One trader on the WhoTrades Marketplace uses a strategy of investing into names that could fall into a bucket of value, quality, and growth, in that perceived order of importance.
This portfolio invests into just six names – General Electric ( $GE ), AT&T ( $T ), General Motors ( $GM ), Ford ( $F ), Micron ( $MU ), and Google ( $GOOG ).
GE
GE has declined in value by 60% since its peak in July 2016 (relative to this business cycle), and 56% over the past 52 weeks. Many now consider GE to be a value stock, trading at a forward earnings multiple of about 13x. The market is currently trading at forward earnings multiple of about 17x, assuming S&P earnings are around $157 from the current price point of the market.
It's an enduring brand that got its start in the 19th century and has offshoots into various industries and markets throughout the world. The firm is diversified among oil and gas, power and water, materials, healthcare, lending and financial services, business services, consumer electronics, and real estate.
The appeal of a large cap diversified conglomerate trading at a discount based on conventional valuation multiples gives GE the highest allocation in this trader's portfolio at 32.6%. This is high for one position, but if you bet on the stuff in which you have the highest conviction – and are right – then naturally your portfolio will grow faster than taking smaller positions on a lot of different things.
AT&T
AT&T is the second-largest position at 18.2%. AT&T is a combination between value and quality. Its share price is rate-sensitive with its dividend yield regularly hovering between 5% and 6%. As rates increase, utilities, telecom, and REITs will tend to decline, holding all else equal. Over the past 20 months, this has pushed AT&T's share price down over 20%.
Moreover, market rates for cellular, cable, and internet have fallen some 37% over the past nine years and remain in deflation on a year-over-year basis.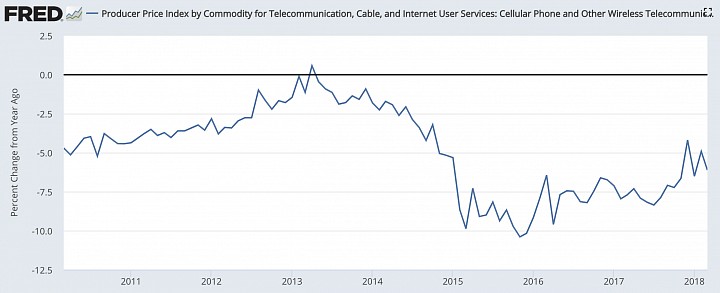 Still, with a stock like AT&T you receive the benefit of a market operating in a largely duopolistic market structure with Verizon ( $VZ ) (with some fringe to it, including smaller players T-Mobile ( $TMUS ) and Sprint ( $S )).
Its services are now largely considered non-discretionary and have room to expand internationally. Telecom is regulated, which means its cash flow will remain relatively stable. Its profit margins are consistently green, which helps protect its generous dividend yield. In terms of business strategy, its current goal is becoming a vertically integrated content provider, which is what its bid for Time Warner ($TWX) hopes to help achieve.
AT&T isn't the flashiest investment, but adds a mix of value and quality to one's equity allocation.
Ford and GM
Ford (F) and General Motors (GM) are 17.4% and 12.7% of the portfolio, respectively. Similarly, these are both popular enduring brands and both have market caps in the $45-$55 billion range. Both have been among, or the, cheapest (profitable) stocks in the entire S&P 500 going by forward earnings multiples. GM sports a forward P/E multiple of just 6x, while Ford hovers around 7.5x.
Some investors are reluctant to invest in these companies for a variety of reasons – e.g., US SAAR around cyclical peak levels, highly pro-cyclical companies in a late cycle economy, capital requirements associated with developing autonomous cars, pension liabilities.
Another issue is that their balance sheets aren't very efficient. Both issue dividends in the 4%-6% range, though this payout consumes only a small portion of their profit. One solution is for each to institute two different share classes so that investors have more choice in what type of share they'd prefer (dividend-based, or capital appreciation-based). But with the governance issues that accompany multiple share classes this unlikely in the near future.
In short, capital allocation – namely, retaining more cash than investors would prefer – is a material reason why these stocks remain cheap.
But thematically, Ford and GM are similar investments to GE and AT&T, as highly recognizable brands whose stocks provide some level of mix between value and quality with high dividend payouts.
Adding in Growth Names
Going away from the name-brand, high-dividend model, this trader has 10.8% and 8.2% of his portfolio in Micron and Google. Both are commonly considered "growth" names (though both companies are highly profitable).
Micron
Micron produces DRAM and NAND memory chips, which are used in various end markets, such as cellular devices, PCs, tablets, servers, and "internet of things" applications (i.e., networks of connected devices).
Historically, the DRAM and NAND business has been capital intensive with several active players in the market. Accordingly, producers needed to supply enough to the market in order to breakeven. But this frequently led to oversupply issues even as demand growth remained strong from technological innovation and a growing consumer electronics market.
Eventually the DRAM and NAND market consolidated and Micron emerged as a smaller, but key player. Samsung, Toshiba, SanDisk/WDC, and SK Hynix are all notable NAND producers. The latter and former contain significant share of the DRAM market and both have tailed off their capital investment in DRAM in recent years.
A combination of memory demand overwhelming supply has led to surge in revenue and profits over the past 1-2 years.
Still, Micron is fundamentally dependent on the prices of these commodities. Industries heavily dependent on a small range of commodity inputs have trouble earning outsized returns for long periods of time, especially for companies like Micron, which has been a high cost producer in the industry. In commodity industries, bumps in demand tend to be disproportionately felt by the less cost efficient producers.
China is also increasingly getting involved in the semiconductor and flash market. Yangtze Memory Technologies Company (YMTC) will begin impacting global NAND supply in 2019. It is also state-owned, like many Chinese companies, and profitability often takes a backseat to gaining global market share as part of a longer-term strategy.
Investors in Micron will need the monitor the NAND and DRAM markets going forward. Smartphone demand for flash memory continues to increase and the range of industrial applications (namely, IoT) provides an additional wave of growth to the market even as the demand for legacy products (e.g., computers) slows. But NAND supply especially is likely to pick up notably next year.
Google
Google has a monopoly on the global search business, excluding certain jurisdictions such as China and Russia. This isn't loosening up anytime soon. In the advertising segment, search also offers an immense return on capital.
Google also has other products that have dominant market positions, including YouTube, Android, Chrome, Gmail, and Maps.
Its only real competitor in the ad space is Facebook ( $FB ). The growth of all other digital ad providers has been negative since 2014. Ad revenue is partially a function of time spent online. As smartphones have increased internet access and time spent online, this will directly benefit revenue.
Both Google and Facebook benefit from massive and still growing audiences. The way they're able to interpret user data and customize it to create relevant, higher-value-per-impression ads is also much superior than traditional forms of ad distribution (e.g., print, TV).
Google's main risk is regulatory in nature. Google is a natural monopoly in the same vein as Facebook – the service is free because the users and their data can be commoditized for commercial use. Any impairment in the ability for these companies to take and use personal data is a direct threat to how these companies make money.
Google's ultimate goal, naturally, is to have a full monopoly on all search queries related to commercial intent.
However, it wasn't able to pull this off as it never managed to succeed in e-commerce and travel, though it's tried to a degree. It largely loses these search requests to other platforms, namely Amazon ( $AMZN ) when it comes to e-commerce and a variety of online travel agencies.
Amazon was also percipient in developing its Alexa voice search device and marketing it extensively. Voice search could realistically be a substitute, rather than a complement, to desktop and mobile search and Google could lose commercial activity if its Google Home device doesn't manage to achieve sufficient market share.
A more secondary risk involves YouTube. Though perhaps a $100 billion product on its own, the quality of its content may never be sufficient to stack up to cable or Netflix and Netflix-like streaming media, video-on-demand services. It's unlikely Google wants to make more of a push in competing directly against cable and Netflix due to the risk and expense it would entail.
Conclusion
This particular trader on the Marketplace takes the approach of investing in stocks only and taking concentrated positions in a mix of large-cap value, quality, and tech.
The downside to this approach is the concentration risk associated with taking larger bets in a single asset class.
The upside is that it provides the advantage of investing in durable businesses with strong market positions, obtaining regular dividend payments, and investing exclusively in ideas and companies you believe in most strongly.
With a return of 28.1% over the past year – well in excess of the 13.4% of the broader market – this trader may be worth following. Moreover, there are thousands of traders on the Marketplace where you can check out strategies of interest, track their progress over time, and generate trade ideas for your own portfolio.